For The Love Of Winters, Duvets Are a Must
True comfort has been quite difficult to find these days, especially during these times when venturing out has been a lost option. However, the temperature has dropped as the season arrived and yet shopping out is a risk due to COVID.
The chilly winters are going on and don't plan on stopping either, so it's high time your comfort is enhanced like never before! To ensure you experience luxury on a totally different level it's important that your bedding is as premium as ever you need the marvelous touch of La'Marvel. 
From amazing bedding sets to debonair duvets that are simply mesmerizing to touch, La'Marvel has the perfect stock of bed sheets that are the prime example of excellence. With exemplary duvets and fitted sheets, you will think of heaven every time you lay on your bed after a long day and feel the luxurious touch of elegance personified.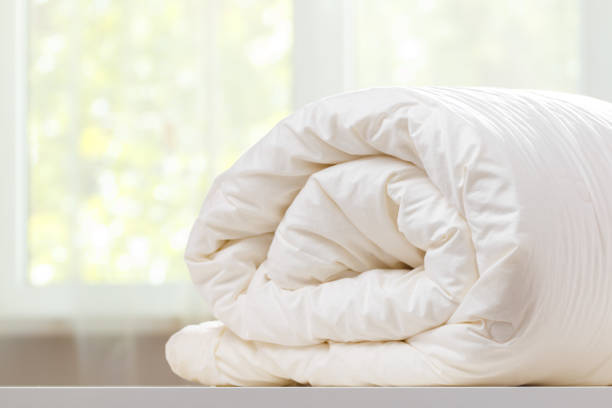 Currently white is prevailing as the symbol of class and is considered the best shade for those who prefer perfection in their home whether they are opting for cushion covers, flat sheets online or bedding sets that simply wow the on-looker. 
Our Dapper duvets are the perfect addition to your bed adding more depth to your pillows and are so soft to the touch that you will be missing your bed throughout the day.
At La'Marvel our plan is to ensure that your comfort comes before everything else. As such, our mission is to ensure you go through these breezy winters in dapper duvets by your head on our delightful mattress toppers that will ensure your dreams are as comfortable as possible.